Real-time adaptation.
Thanks to its adaptive cross stereo, Devialet Mania portable speaker offers a soundstage that morphs to whatever space it's in.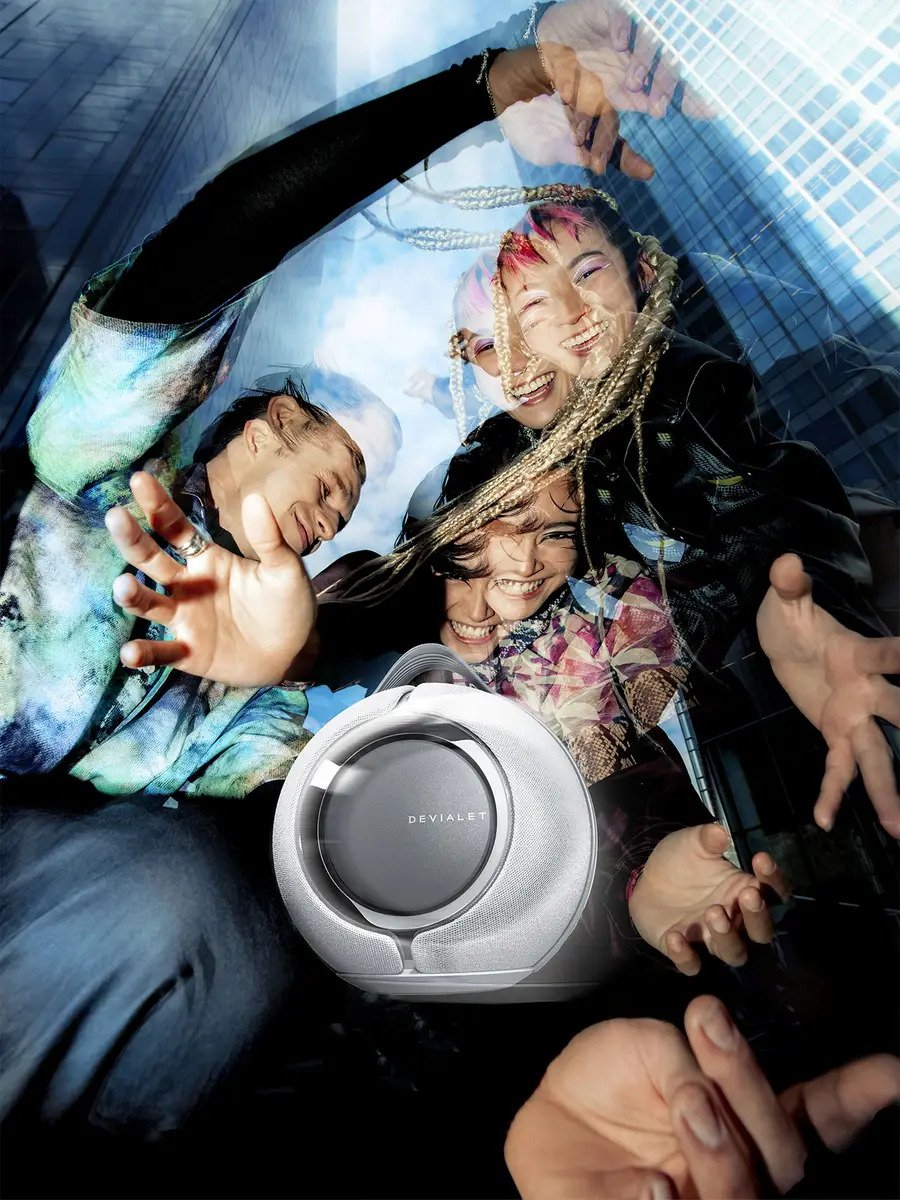 Pure sound
in motion.
Transcend the limits of your space. With Devialet Mania, Devialet's iconic aesthetic has morphed into portable speaker form. A handle for ease of movement. An IPX4 splash-resistant rating for resilience. And Devialet's first built-in battery for up to 10 hours of wireless streaming. Experience pure infatuation with augmented listening that leaves a lasting impression.
Witness the metamorphosis.
Let Devialet Mania adapt to your environment and revel in the experience. Its real-time acoustic mapping technology, ASC - Active Stereo Calibration, taps four-room calibrating microphones and embedded intelligence capabilities to allow Devialet Mania to automatically evolve the audio rendering based on its surroundings.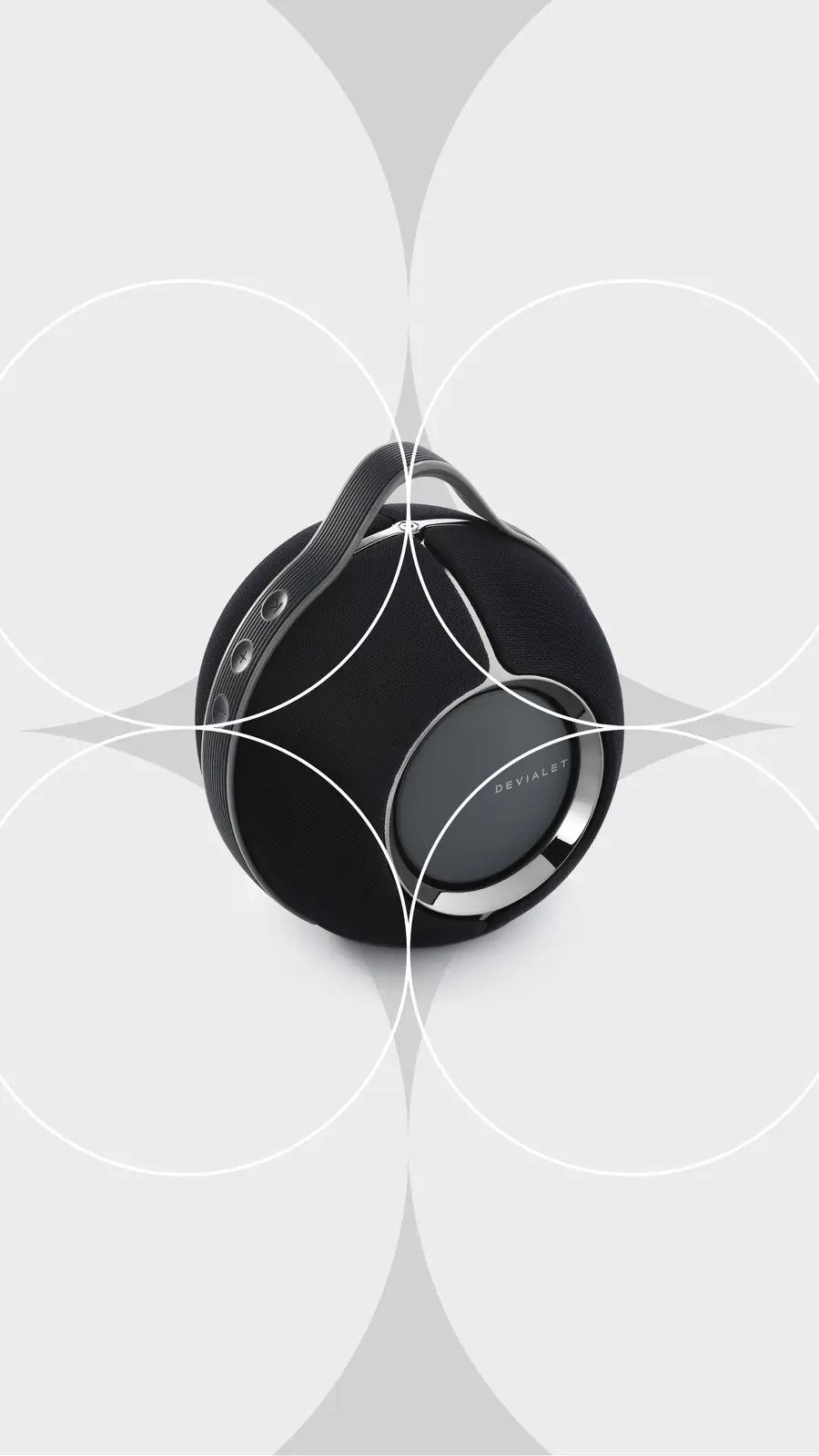 Devialet proprietary technologies.
ASC - Active Stereo Calibration
Real-time acoustic mapping evolving audio rendering based on surroundings.
Across & all around.
Devialet Mania portable speaker was engineered to homogeneously diffuse stereo sound in every direction. Move around your space. You'll enjoy the same immersive listening experience no matter your position.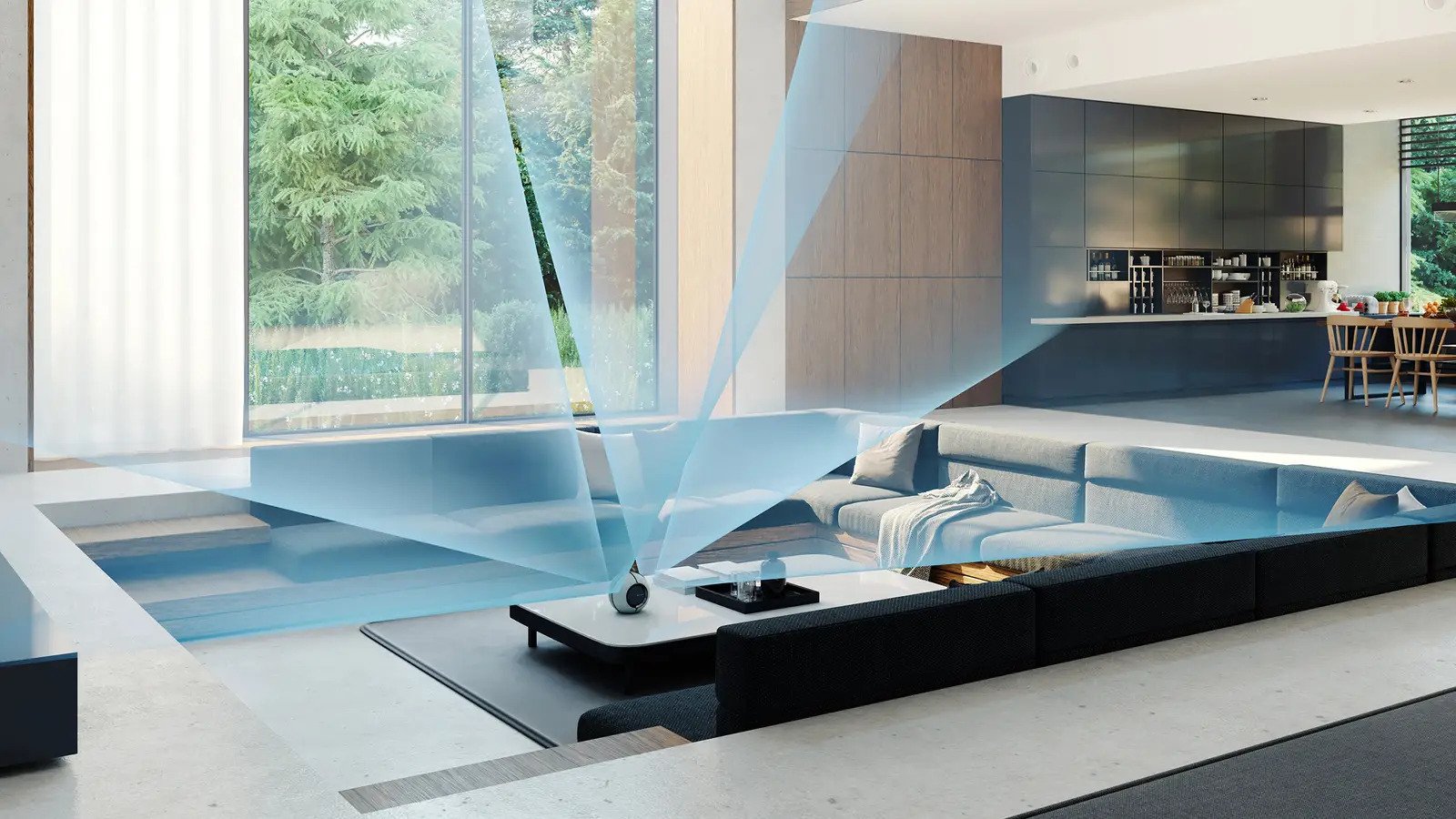 Take charge.
Get your hands on Devialet Mania Station, an add-on wireless charging dock so you can charge up without being tied down. Note that Devialet Mania Opéra de Paris edition package comes with a complimentary Devialet Mania Station.