Devialet Mania
€659
Nettó ár, az áfát nem tartalmazza!
Devialet Mania Opéra de Paris
€825
Nettó ár, az áfát nem tartalmazza!
Devialet Mania Sunset Rose
€742
Nettó ár, az áfát nem tartalmazza!
Devialet Mania Sandstorm
€742
Nettó ár, az áfát nem tartalmazza!
ASC - Active Stereo Calibration | Cross-stereo | 30Hz -20kHz
Metamorphic sound.
Devialet Mania, the portable speaker ushers in a liberated approach to sound: more spontaneous, more adaptable, more obsession-inducing than ever. Thanks to its adaptive cross stereo, Devialet Mania offers a soundstage that morphs and adapts to any physical space, eliciting expansive 360° stereo sound. Cue your favorite music and feel the emotional imprint it leaves on you and those around you.
---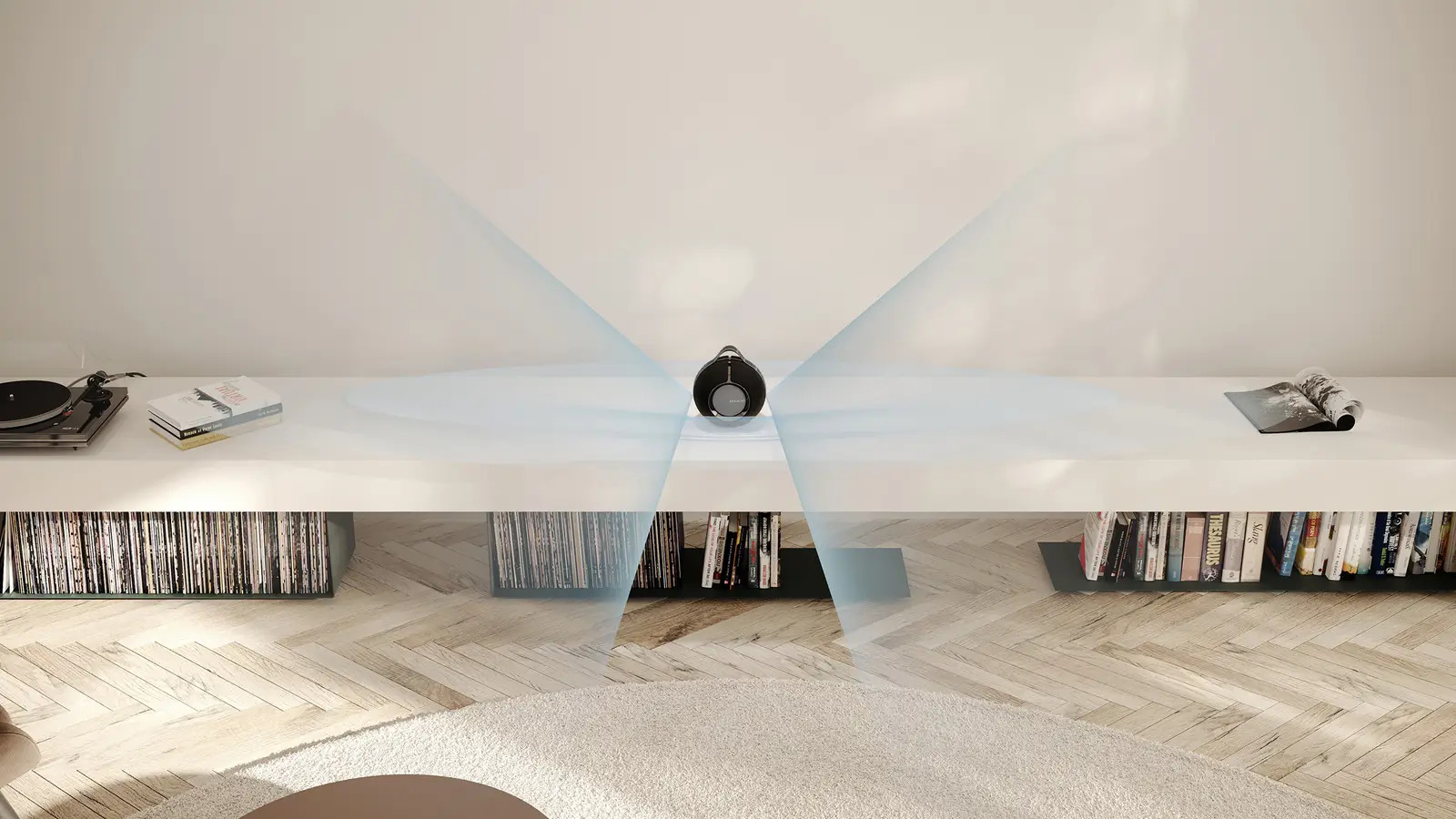 Full range, full control.
Devialet Mania's acoustic architecture boasts four full-range speakers that cover the entire audio spectrum from bass to medium to treble. The result? Crisp, clean sound and cross-stereo rendering.
---
---
Loudspeakers
4 Aluminium full-range drivers + 2 woofers
Processor
4 x ARM Cortex-A53
1.4Ghz processor
Power Supply
3200mAh in-built battery USB-C PD 12V 2.5A
Power Consumption: <2W (in standby) <0.5W (in off mode)
Dimension
176 mm x 193 mm x 139 mm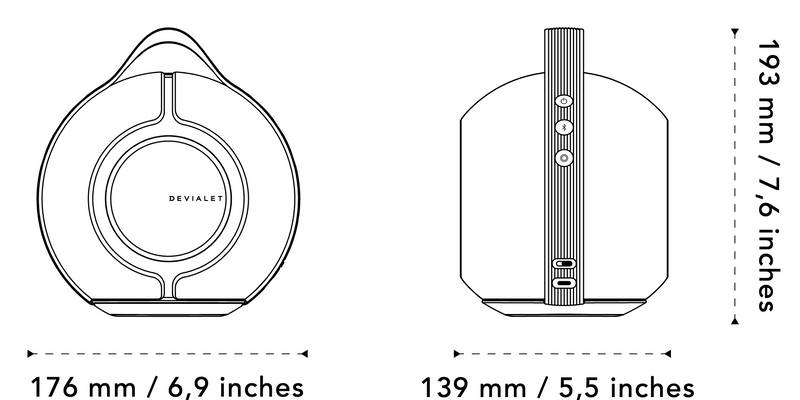 Maximum Sound Level
95 dB SPL at 1 meter
Total amplification power
2x38W class-D for woofers, 4x25W class-D for full-range speakers
Frequency response (bandwidth)
30Hz – 20kHz
Synchronisation
Multiroom with Airplay 2
Connectivity
AirPlay 2
Spotify Connect
Bluetooth : A2DP and AVRCP profiles, AAC, SBC audio codecs
Network
Wi-Fi Dual-band (802.11a/b/g/n/ac 2.4 GHz & 5 GHz)
Bluetooth 5.0
App
Devialet App (iOS, Android)
What's in the box
1x Devialet Mania
1x USB-C power cable and power unit
1x User guide
1x Speaker bag
Faq
What accessories are available with Devialet Mania portable speaker?
We offer a wireless charging dock, Devialet Mania Station. You can plug the station in with the cable and power supply provided, and simply place your speaker on top to charge. You can continue to listen to music at the same time. Note that the Devialet Mania Opéra de Paris edition already comes with a Devialet Mania Station.
Can two Devialet Mania speakers be wirelessly linked together in multiroom mode? or one Devialet Mania speaker with other Devialet speakers?
Yes, you can use Airplay 2 protocol to linked two Devialet Mania or other Devialet speakers.
What is the battery performance of Devialet Mania? how long does it take to charge the battery?
In moderate volume levels, the built-in battery lasts up to 10 hours. Battery performance can vary with the content played and volume at which it is played at. It takes approximately 3 hours for the battery to fully charge.