GEMINI
€299
Sound is music we love, noise we wish to avoid, and voices we do not want to miss.
Introducing Devialet Gemini True Wireless earbuds: giving you the best of sound, in all its dimensions.
Transforming fifteen years of acoustics R&D and engineering into a portable design you can enjoy on the move.
24+ HOURS OF PLAYTIME
Devialet Gemini boasts more than 24 hours of battery life, providing more than a day of an immersive listening experience. Up to 6 hours of playtime with a single charge.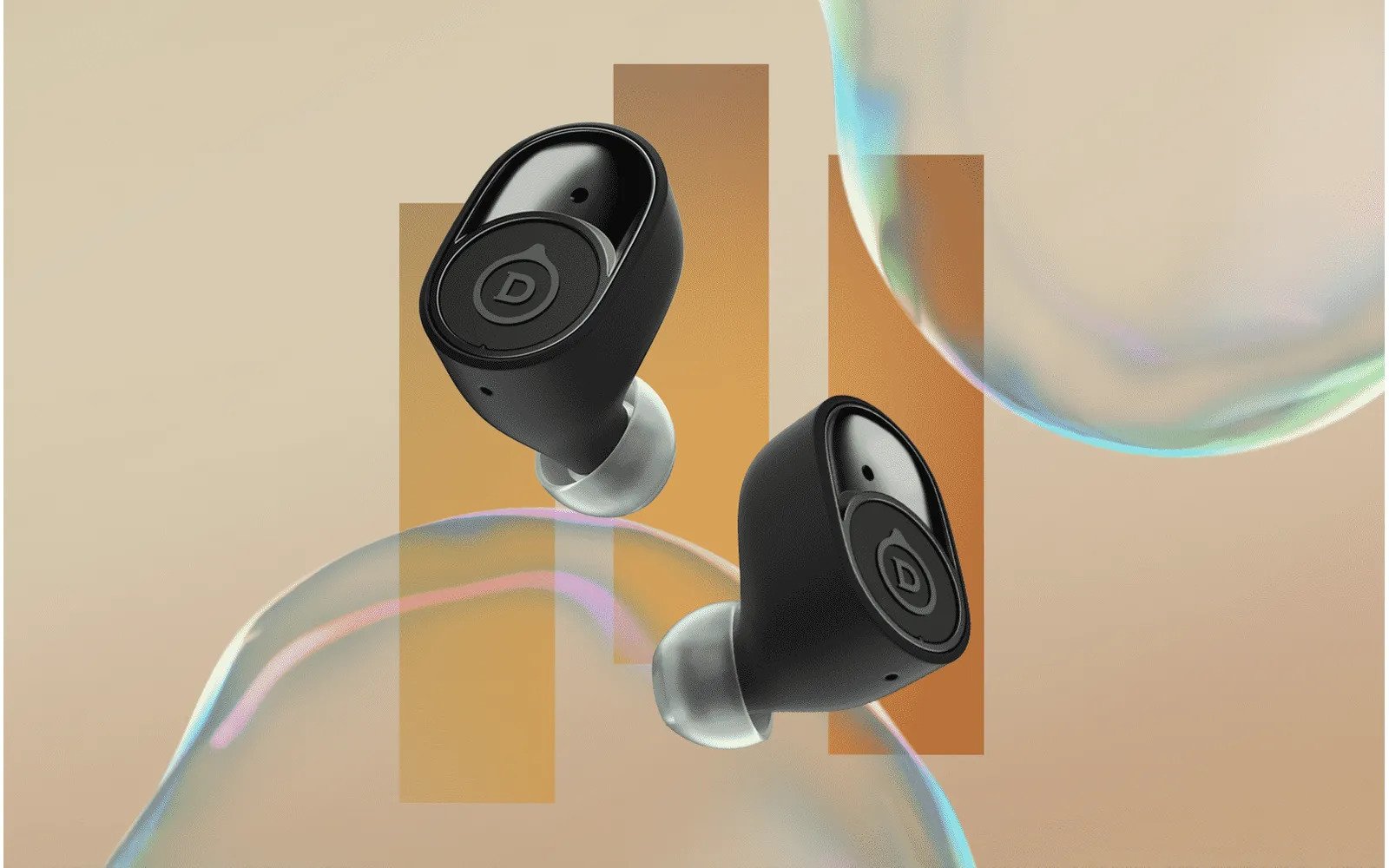 FITS ALL EARS
Devialet Gemini's shape is designed to fit every type of ear. Choose from a set of XS/S/M/L eartips and make yourself comfortable. The Devialet Gemini app only needs 5 seconds to determine which tips best suit your ears.
FULL CONTROL AT YOUR FINGERTIP
Gemini's ergonomic shape has been carefully designed for effortless usability thanks to an all-in-one touch button at the rear: switch on the patented Active Noise Cancellation or Transparency modes, activate your voice assistant, play/pause your music, and more, all while enjoying a perfect fit, no matter your ear shape.
EAR ACTIVE MATCHING (EAM®️)
Devialet Gemini owes its superior sound quality to a proprietary Ear Active Matching (EAM®️) algorithm. The algorithm instantaneously captures the specific ear shape of the listener and automatically tailors the signal to the ear up to 10,000 times per second, ensuring a fully immersive and intimate listening experience.
INTERNAL DELAY COMPENSATION (IDC®️)
Our patented algorithm perfectly compensates for the internal delay generated by a noise cancellation loop. The result: a significant gain in noise cancellation, especially at higher frequencies.
PRESSURE BALANCE ARCHITECTURE (PBA®️)
Devialet invented an acoustic architecture of cascading decompression chambers that ensure ideal inner pressure, at all times.
Each chamber is coated with custom acoustic mesh that proactively stops external noise from entering the system, ensuring effective Active Noise Cancellation. The result is an intimate listening experience with unspoiled sound.